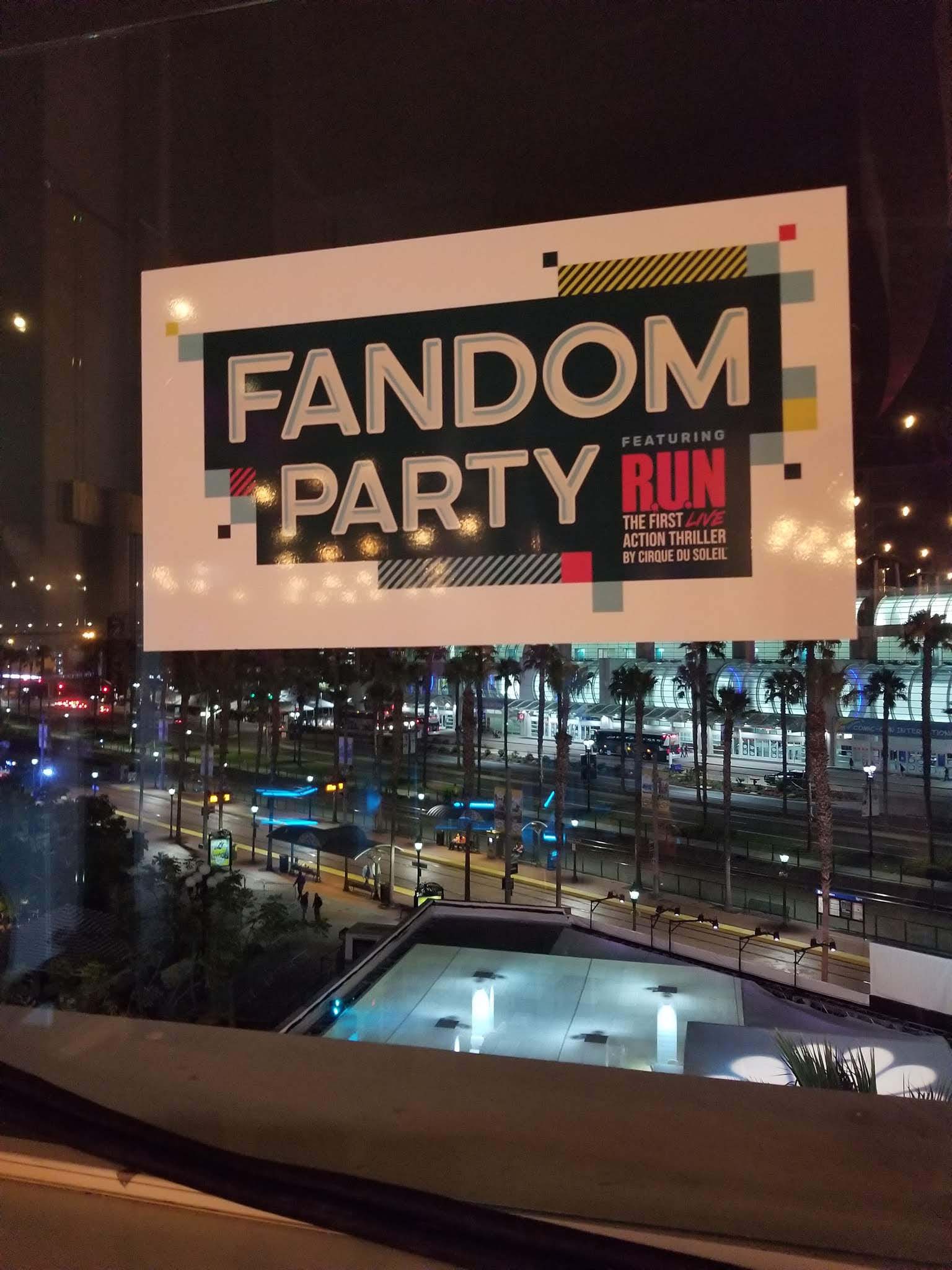 I've been going to SDCC for a few years now, ever since I moved to Southern California. But little did I know, there are 2 sides to SDCC. Of course, there are fan-oriented activities and all kinds of public-facing events to keep the attendees busy for an entire week... but then there's the lesser-known side of SDCC. The side you only learn about once you get an invite from a friend or colleague who works in entertainment (or if you work in entertainment yourself). 
This is now my SDCC. I find myself hardly going into the convention center anymore as I wind up being so inundated with industry events that I just don't have the time to fanboy out and walk the convention center for days on end. 
It's okay though. I think it's a fair trade-off because while I can't sit in on all the panels and workshops, instead I am able to mingle and network with industry professionals that I could only dream of bumping into back in LA. Oh, and these industry events tend to have awesome catering and open bars too, so that makes up for a lot as well, haha. 
This year my crew and I started off at Variety and YouTube Originals party in Gaslamp. Then we headed over to Fandom. After that, we went to parties thrown by Warner Brothers, Amazon Studios, National Geographic, and Entertainment Weekly! 
With all these parties, days are often spent recuperating from the night before but fear not... as most of these companies purposely host daytime lounges where people can relax and unwind a bit whilst also doing some casual networking before the nights' festivities begin!